Current Officers
Deberah Miller, MEC/LEC President (president@atiafa.org) 
Kristen Hillman, MEC/LEC Secretary (secretary@atiafa.org)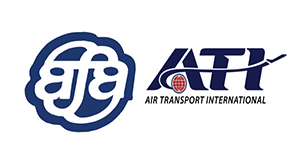 Welcome to the AFA Family!

Fellow Flight Attendants,
The entire Association of Flight Attendants-CWA — 18 airlines, 50,00 Flight Attendants strong — welcomes you to the AFA Family!
The next step in continuing to build your strong Flight Attendant Union is a Membership Drive. We need all ATI Flight Attendants to fill out and send back an AFA Membership application, put an AFA pin on your uniform, and an AFA bag tag on your bag.  
After a majority of ATI Flight Attendants sign up for AFA membership, we will begin elections for union officers. In the meantime, we will announce two ATI Flight Attendants to serve as Transitional President and Secretary of your new AFA council at ATI.
Please let us know if you would like to help with the membership drive by replying to this newsletter.
Welcome to the AFA family! We are Stronger Together, Better Together!
In Solidarity,
Debora Sutor
International Vice President