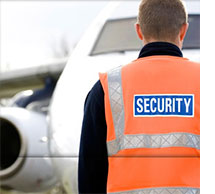 Nov 18, 2015 -Remain vigilant. While we aren't able to control the actions of others, we are able to act in a way that minimizes our potential exposure to these senseless acts of violence.

As First Responders and Safety Professionals, our specialized training causes each of us to be more situationally aware – not only in our role onboard the aircraft, but in every situation. Read More>
Oct 20, 2015 -Today we received a message of gratitude from the Munoz family:
"Words cannot describe how truly grateful and humbled we are by the amount of love, generosity, and gratitude we have received from each of you in the past few days. Though we have only been with United for a short amount of time, your outreach has shown us how fortunate we are to be a part of the United family.
Read More>
Frontier Flight Attendants Protest Offensive Sick Leave Policy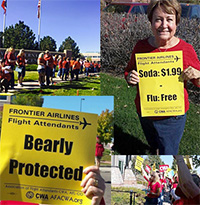 Oct 13, 2015 - Last month, Frontier Airlines President Barry Biffle (also known for his role as former Vice President of Spirit Airlines) announced his heavy-handed policy changes to use of sick leave. The new program calls for accelerated discipline when using sick leave in addition to a reduced number of sick calls leading to termination. These policy changes could lead to Flight Attendants being fired - for being sick! We all stand in solidarity with our Frontier Flight Attendants and again such offensive actions by management that Make Us Sick.

Full Story >


Your Help Needed to Stop Toxic Fumes in the Cabin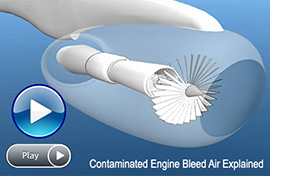 Sept 1, 2015 - The airline industry has long known that the air you breathe on board can be contaminated with highly toxic oil fumes. But if you breathe oil fumes on your flight today or tomorrow or next month, and you get sick, it's up to YOU to prove that your sickness is caused by those fumes. Airlines typically deny that these oil fumes can make people sick, and you can't just go to the doctor and get a blood test to prove it. Why? Because there is NO blood test specific to the toxins in these fumes. More information >